Keynote Speaker Ⅰ
Prof. Athanasios Vasilakos
University of Technology Sydney(UTS),Australia
Speech Title: Machine Learning and Cybersecurity
Biography Sketch: Athanasios V. Vasilakos is with UTS, Australia.He served or is serving as an Editor for many technical journals, such as the IEEE TRANSACTIONS ON NETWORK AND SERVICE MANAGEMENT; IEEE TRANSACTIONS ON CLOUD COMPUTING, IEEE TRANSACTIONS ON INFORMATION FORENSICS AND SECURITY, IEEE TRANSACTIONS ON CYBERNETICS; IEEE TRANSACTIONS ON NANOBIOSCIENCE; IEEE TRANSACTIONS ON INFORMATION TECHNOLOGY IN BIOMEDICINE; ACM Transactions on Autonomous and Adaptive Systems; the IEEE JOURNAL ON SELECTED AREAS IN COMMUNICATIONS .
Keynote Speaker Ⅱ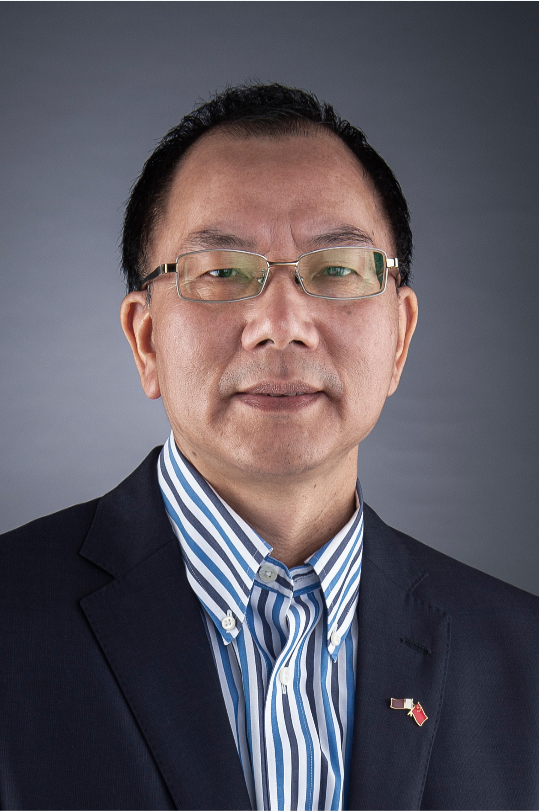 Prof.Dr. Tingwen Huang
Texas A&M University at Qatar
Biography Sketch: Dr. Tingwen Huang is a professor at Texas A&M University at Qatar (TAMUQ). His research focuses on the dynamics of neural networks, neuromorphic computing, reinforcement learning, multi-agent, smart grid and their applications. He has published 4 monographs, more than 500 papers in leading journals including 220+ in prestigious IEEE Transactions journals, 50+ in Neural Networks, the flagship journal of International Neural Networks Society, and about 60 refereed international conference proceeding papers including International Joint Conference on Artificial Intelligence. He was named the 2018, 2019, 2020 Highly Cited Researcher (formerly Thomson Reuters). His research has been continuously supported by Qatar National Research Fund (QNRF) through National Priority Research Projects (NPRP) with more than 8 million US dollars in total. One of his projects was awarded the Best Research Project Award by QNRF in 2015. He is especially active in professional service. Currently he is the President for Asia Pacific Neural Networks Society (2020). He also holds associate editorships/editorial board memberships of 6 prestigious journals and has served as a guest editor for 10 special issues. He has organized 9 international conferences either as a general chair or a program chair. He has edited 11 volumes of Lecture Notes in Computer Science published by Springer. He was awarded Dean's Fellow for Recognition of Faculty's Excellence and Achievements by TAMUQ in 2014, Faculty Research Excellence Award by TAMUQ in 2015, elected as Fellow of the Institute of Electrical and Electronics Engineers (IEEE) in 2019, and conferred a Changjiang Scholar Award by Ministry of Education of China in 2019.
More speakers' info will be updated soon.